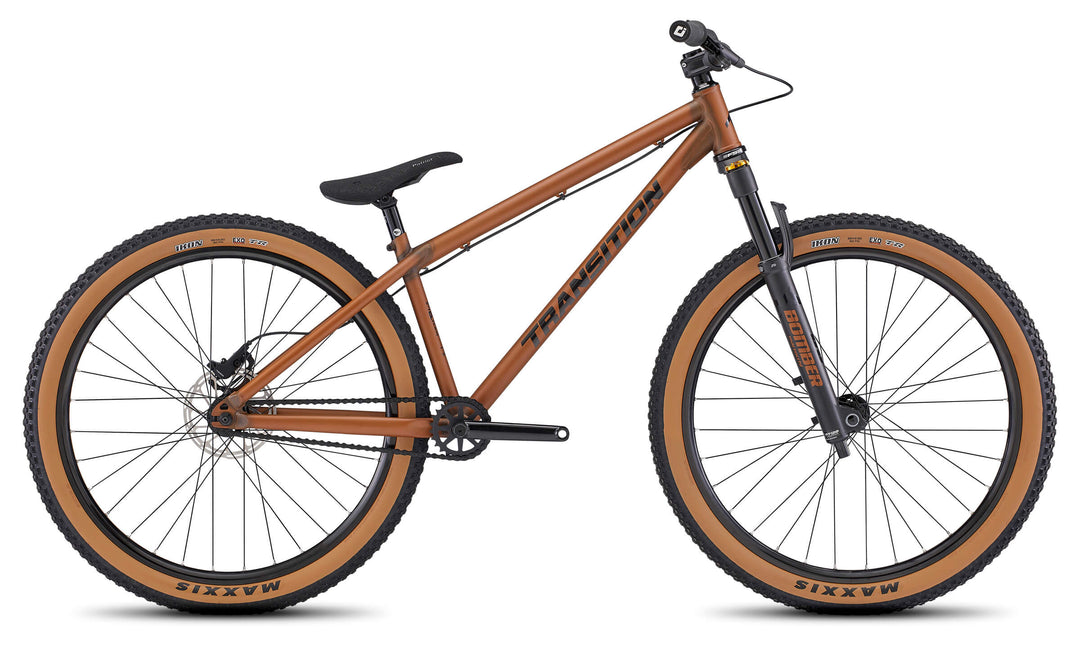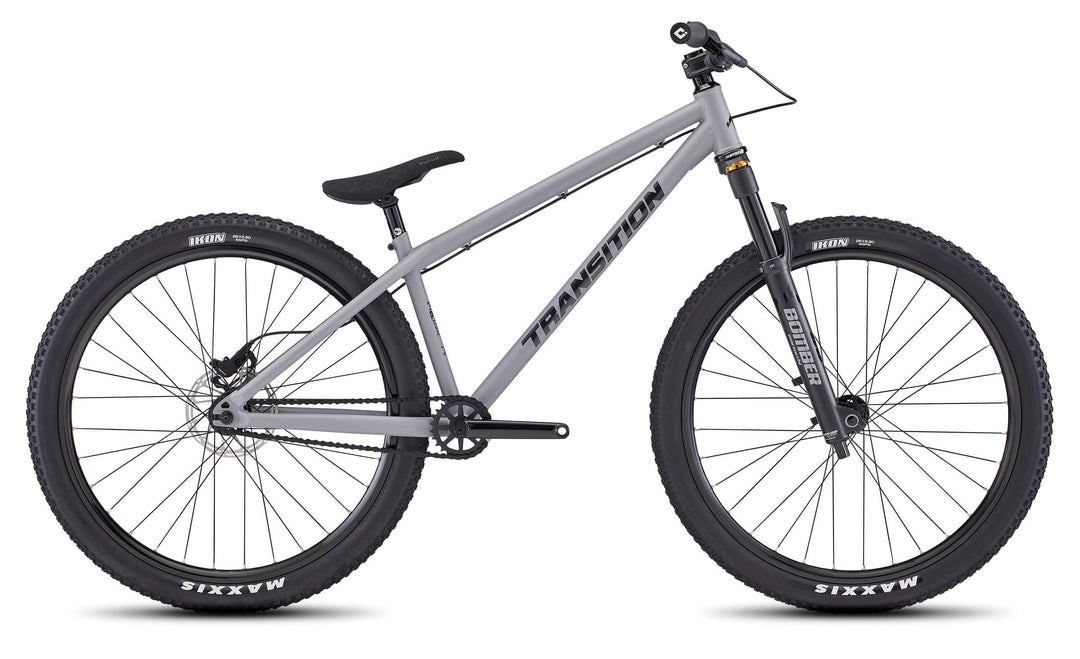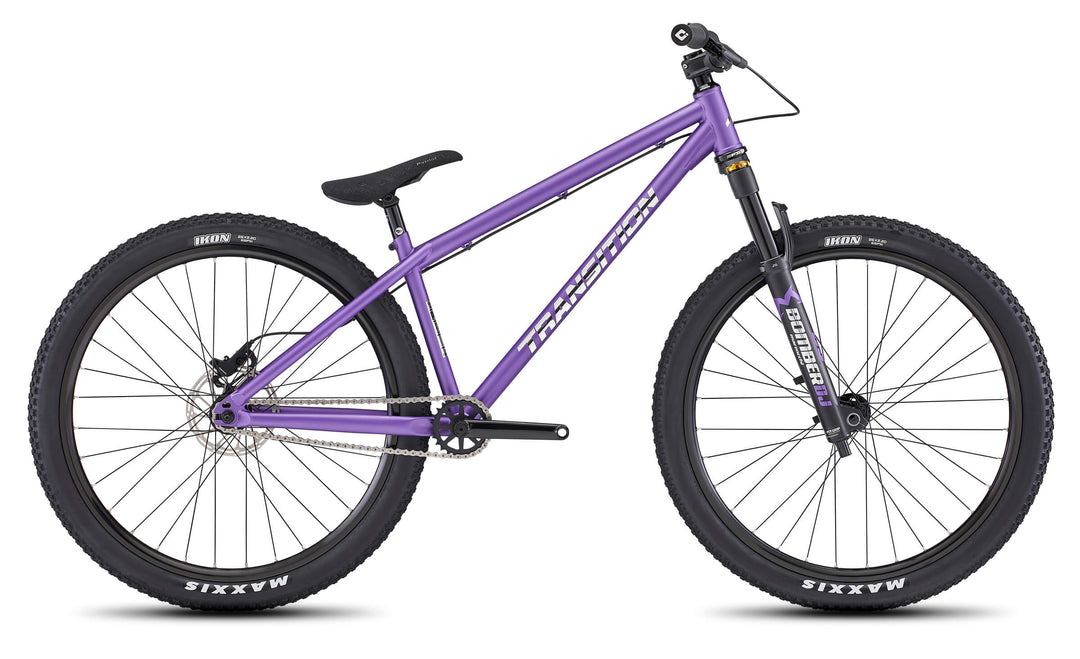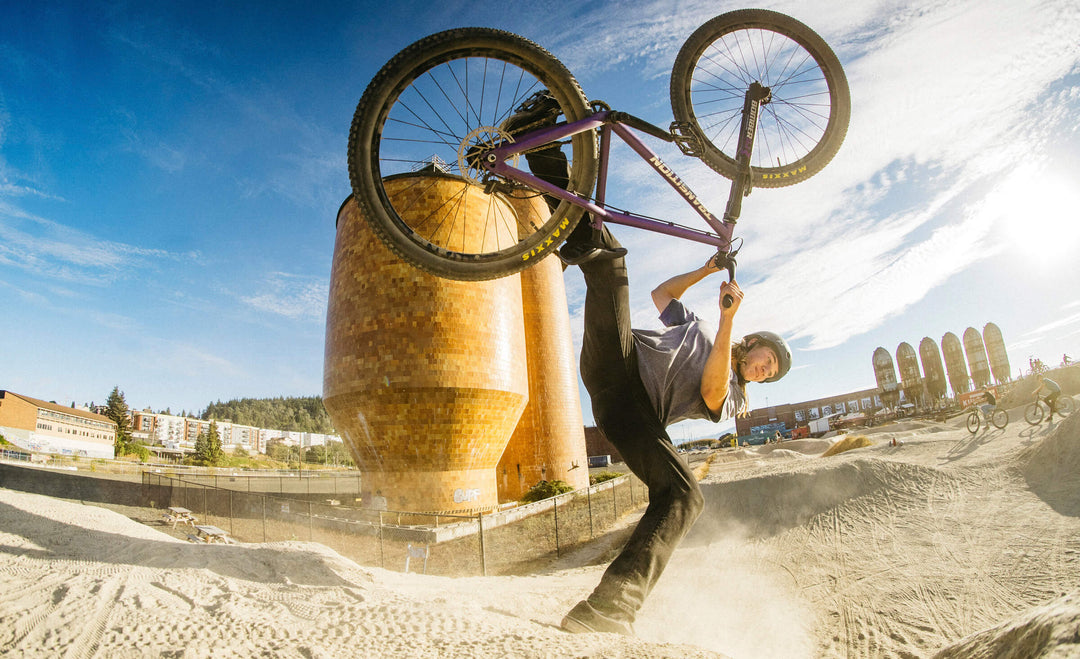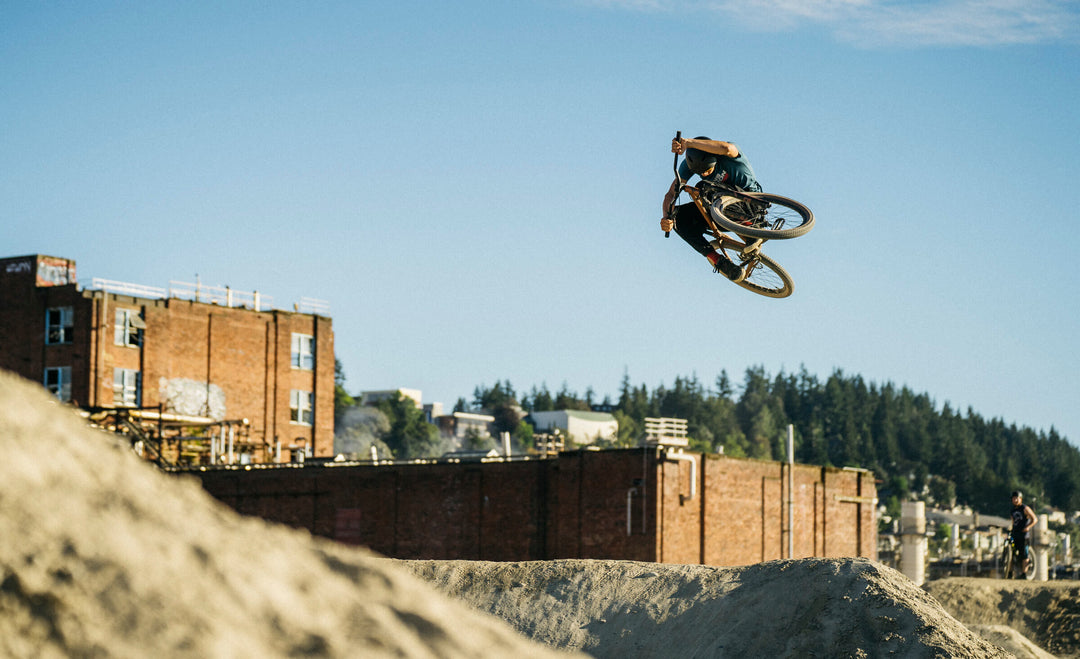 Transition Says.....
The PBJ is one of the longest standing models in our lineup, and for good reason. Unique geometry developed by our very own Lars n' Bars creates a bike that mountain bikers will immediately feel at home on. Relaxed geometry that is stable at higher speeds and big jumps, yet fun and nimble enough for the tightest of pump tracks. The PBJ will simply make you a better mountain biker and help you take your pumping, bumping and jumping skills to the next level. 
Bikeaholic Says.....
Want to jump? want to pump? want a sandwich? This is what you need.... 
Steel frame, Solid components, No worries and No hassles.
Frame PBJ Chromoly  
Fork: Marzochi DJ 26 (100mm/40mm offset)
Headset FSA No.10/7B/44
Stem Spank Spoon (40mm)
Handlebar Spank Spoon (785mm x 40mm)
Grips Velo Single Clamp
Saddle Transition Pivotal DJ
Seatpost Velo Plastic Pivotal
Brakes SRAM Level (Rear Only)
Rotor SRAM Centerline (160mm) 
 Cassette 12t Single Cog
Chain KMC K1 Wide
Crank Samox BMX 3 pc (25t, 170mm)
Rims Kinlin DDT32
Spokes Pillar 14g
Hubs Joytec D791SB-15/D236SBT
Tyres Maxxis DTH (26x2.3)
Choosing the right size PBJ for you isn't quite as straightforward as Transitions other bikes. The right size for you is based off a combination of height and riding style. Those who are looking for quick handling in tight spaces like a skatepark may prefer a smaller size. The same goes for riders looking to spin and perform tricks, the shorter chainstay and reach suits that riding. For those looking for stability in pump tracks, slalom and other scenarios, the longer chainstay option of the X-Long could be the ticket. If you are unsure of where to start, check out the sizing chart below.