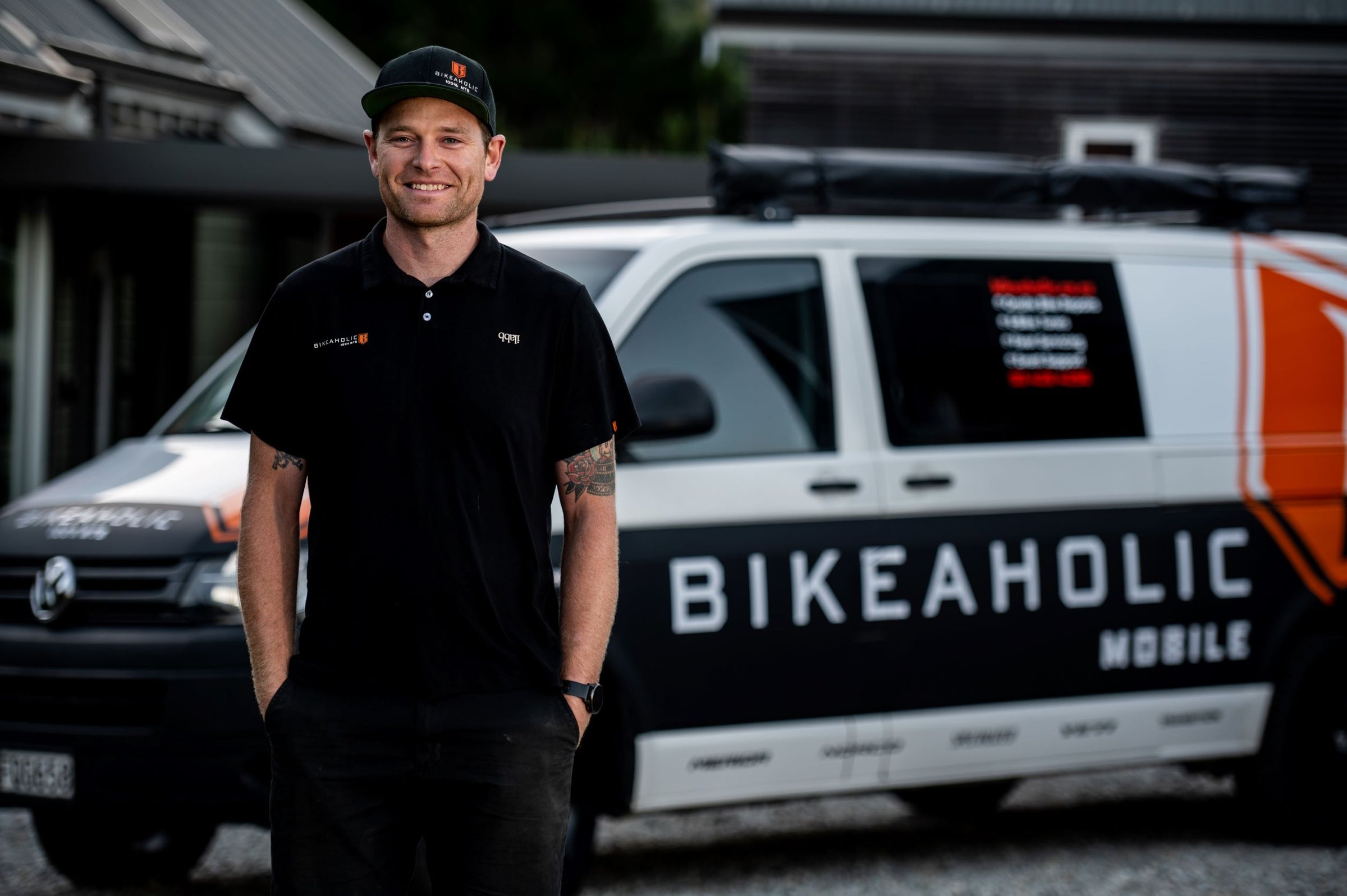 Driveway Servicing & Event Support
Next Level Service
Coming soon to a driveway near you! Bikeaholic are proud to roll out their Mobile Servicing and Event Support. Due to staff shortages this service is by request only at present. We anticiapate a full schedule in summer 2023/24.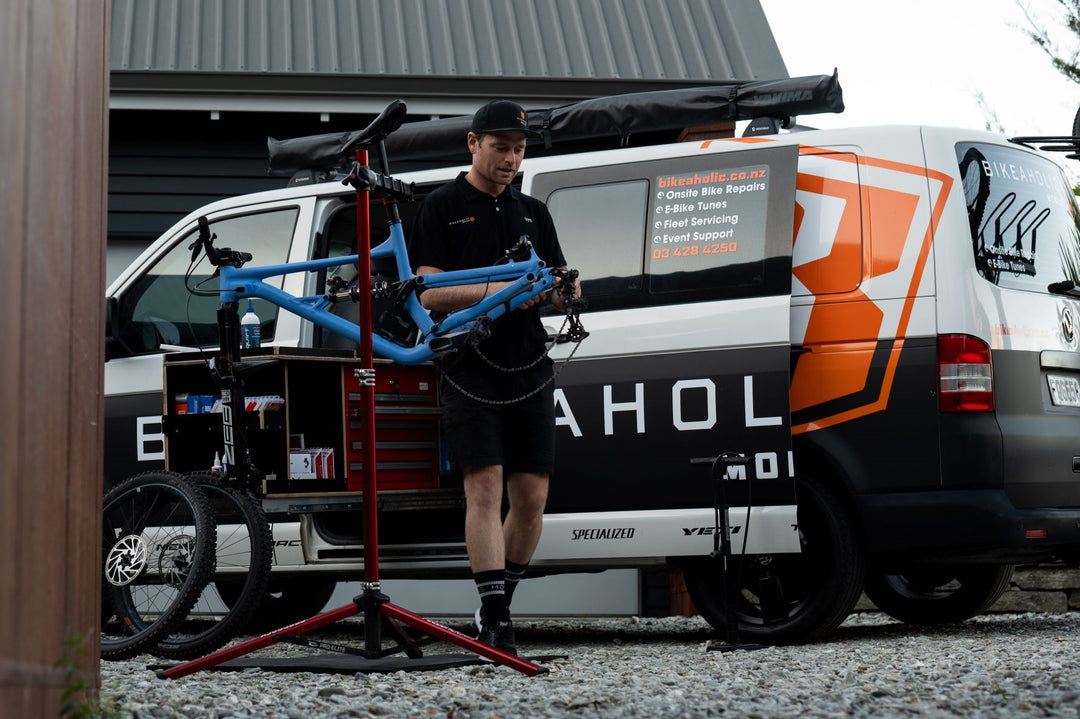 Driveway Services
Bikeaholic are the first to offer this unique 'Driveway Service' a full mobile workshop performs the services at your place.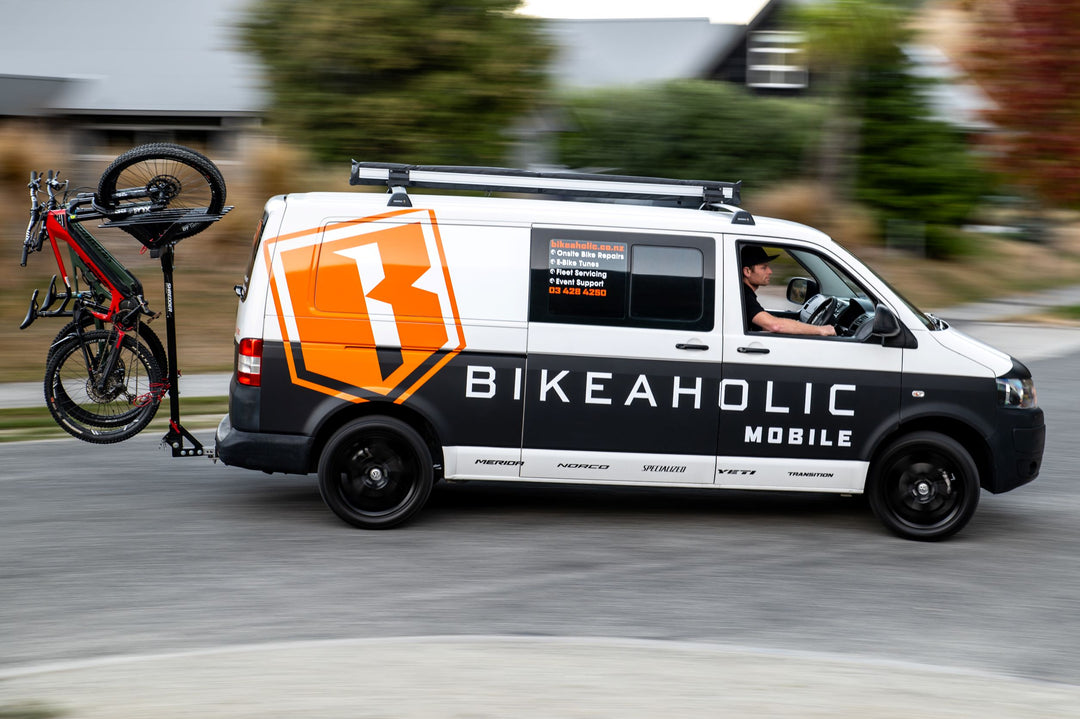 Collection Service
Too busy to visit the store? Save time and allow us to collect, load, service and return your bike once complete.
Event Support
Have an event that requires Mechanical Support? From breakdowns, and pre race inspections to safety checks.