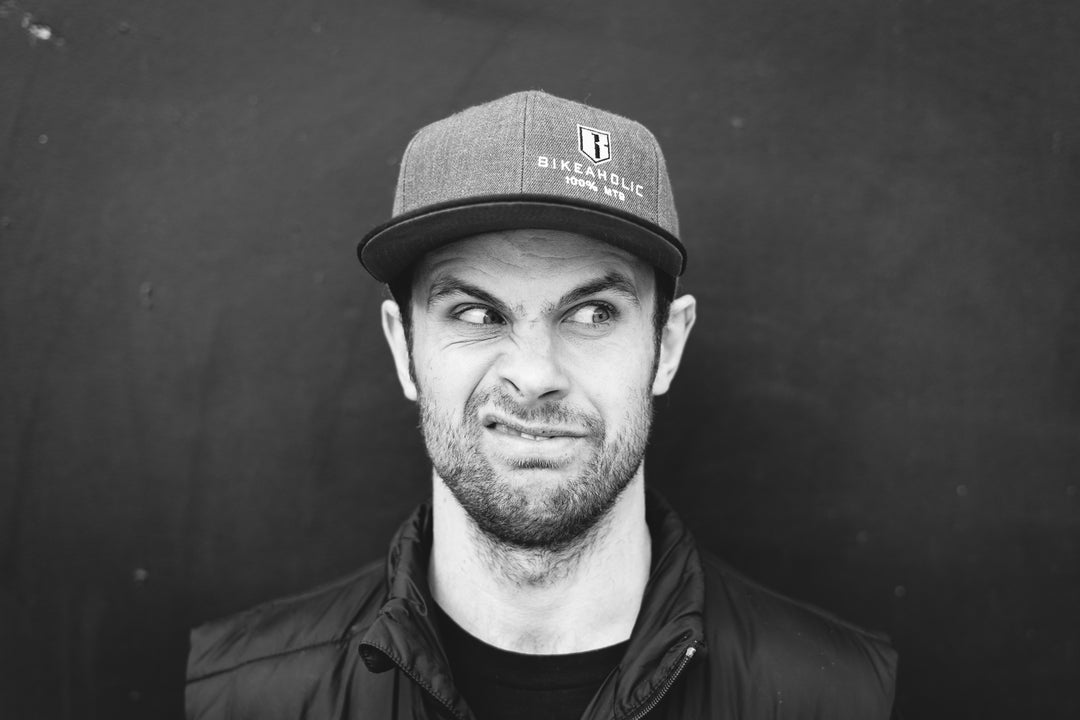 Owner | General Manager
Mat Weir
Mat's an owner at Bikeaholic, his passion and enthusiasm for the sport is infectious. Riding and racing since he was a wee boy back in Scotland.  Moved to New Zealand 2006, Managed a local workshop in Queenstown before realising the dream of creating his own LBS (local Bike Shop).
First Mountain Bike? Kona Fire Mountain 1995
Favourite Trail Ever? Fernhill Loop
Favourite Local Trail? As Above!
Owner | Business Development
Justin Worth
Riding MTB's since they were invented, an Aussie in Queenstown since 2008, worked in the local cycle industry, started Bikeaholic as always felt a smaller rider driven store was needed to connect on a more personal level to the Queenstown riding community.
First Mountain Bike? Repco Skyline 1985 (friction gears , crowned forks!)
Favourite Ride Ever? Porcupine Rim - Moab Utah
Favourite Local Track? Hot Rod
Little Bike Shop. Big Aim.
'Experts in MTB.  Spread the stoke and turn customers into Bikeaholics!'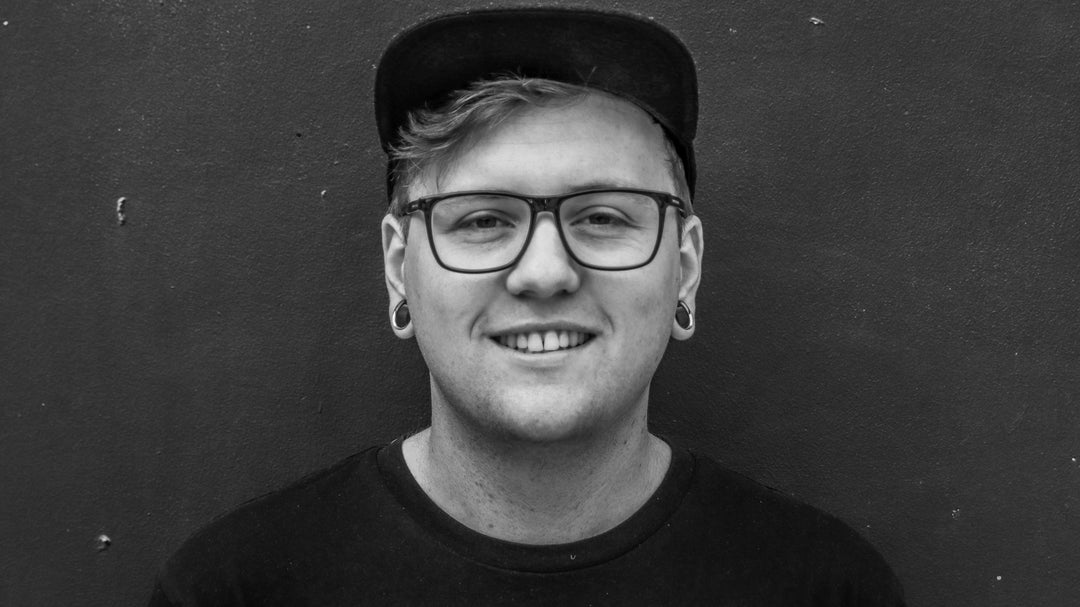 Store Manager
Liam Gains
Originally from the West Island (Australia), resisiding in New Zealand for 5 years and managing a bike shop in Christchurch. The mountain change called and we answered.
First Mountain Bike? Giant Iguana
Favourite Trail Ever? Billy Goats, Mt Buffalo
Favourite Local Trail? Rude Rock
Head Mechanic
Jarna Mac
From the West Coast but grew up in Dunedin. Built lots of trails in his time. Highly experienced mechanic with time on the World Cup. Pretty much knows everything, and loves the inside of your reverb seatpost! Jarna is charge of managing the stockpocalypse that is happening in this current climate.
First Mountain Bike? Avanti something something
Favourite Trail Ever? This one in France, it's sick
Favourite Local Trail? Everything on Coronet.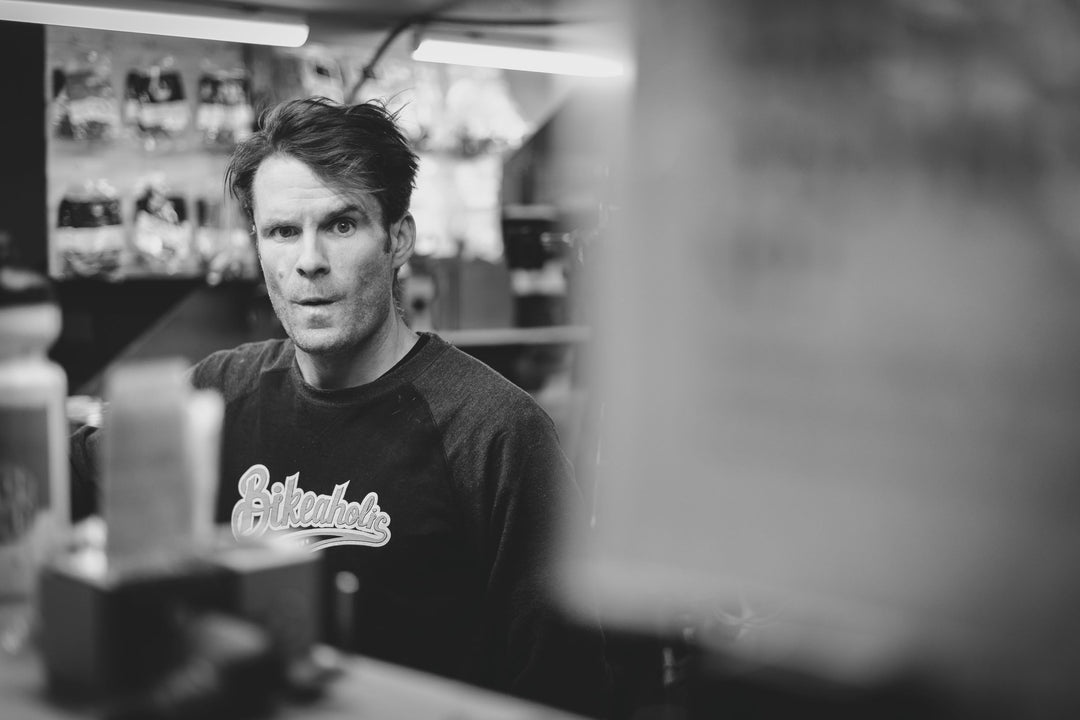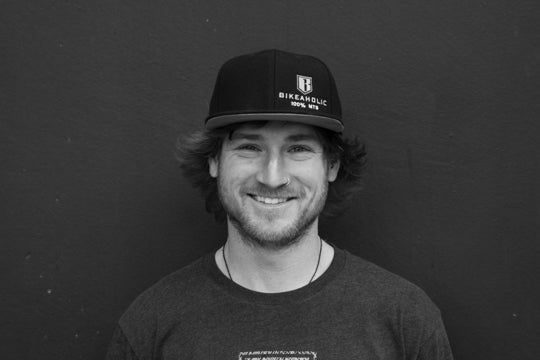 Workshop Manager
Ryan Thom
Originally residing south of the Canadian border and north of the Mexican border. Working as a bike mechanic half of his life. Ryan's experience has taken him around the world with the Commencal DH World Cup Team. Now heading up our workshop alongside Jarna.
First Mountain Bike? Haro Extreme x3
Favourite Trail Ever? Anything steep fast and flowing in the French Alps
Favourite Local Trail? Coronet DH
Retail | Social Media | Workshop
Kaido Carter
What happens when an Aussie Trail kid moves to the NZ Alps? Kaido happens. He pedals everywhere and descends anything - all day. The Bike Park is a novelty and Social Rides are a staple
First Mountain Bike? Dad's 2007 Giant Reign XO
Favourite Trail Ever? Lower Missing Link - Creeky Winders - Fernhill Roots - Squid Run - Original 
Favourite Local Trail? (Copy + Paste from above)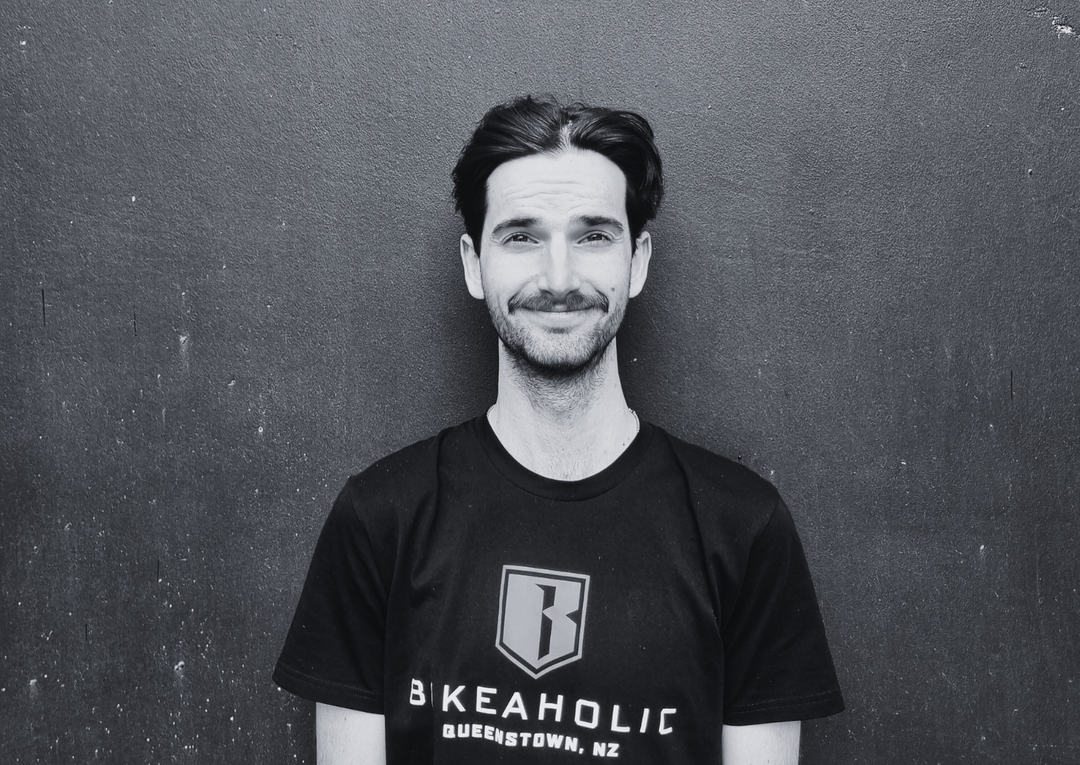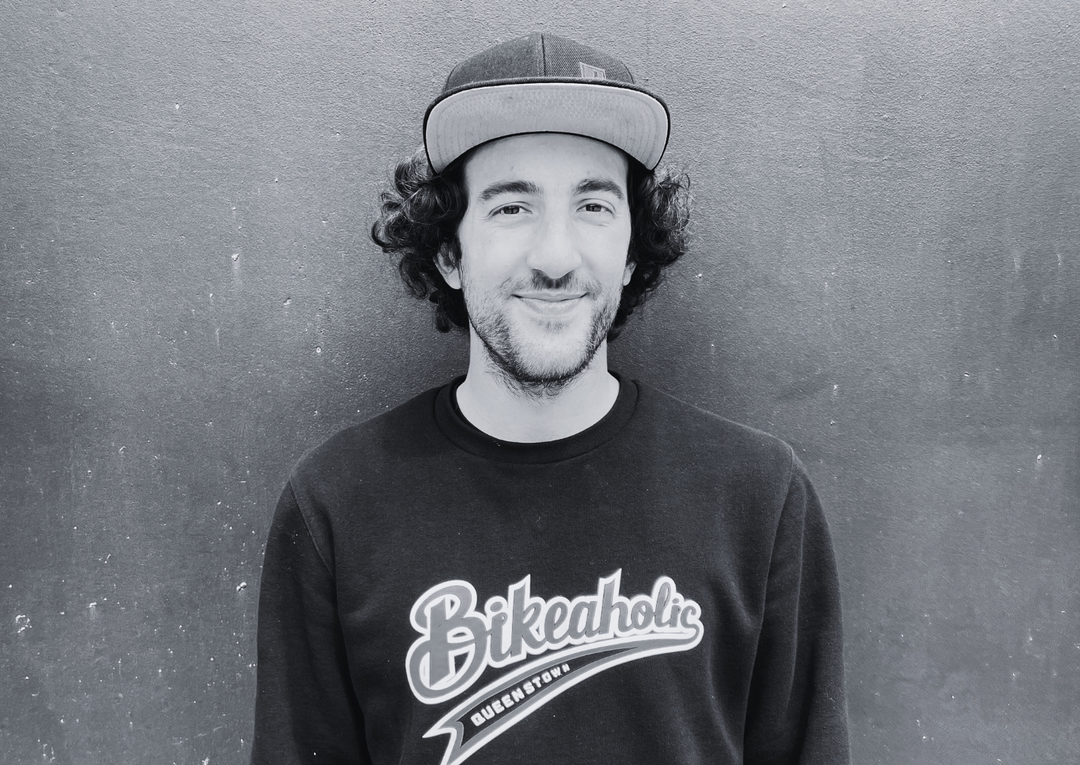 Mechanic
Nehuen de la Mano
From Bariloche Argentina, the Moondust Maestro joins the Bikeaholic Workshop Team. A calm man with a tool in hand, Nehuen is the perfect balance between Jarna's OCD and Ryan's Californianess 
First bike: UMF Hardy
Favourite Trail Ever: Condors Nest, Bariloche  
Favourite Local Trail: Pandemic
Retail
Lachie O'Connor
Our resident sasquash and afro enthusiast. Lachie Escaped the hustle of Windy Welly to enjoy the south island delightful trails. This guy loves Bean Juice (Coffee) more than anyone we've come across
First Mountain Bike? 2015 Kona Precept
Favourite Trail Ever? Pukaka Valley, Whites Bay
Favourite Local Trail? Give it Barry.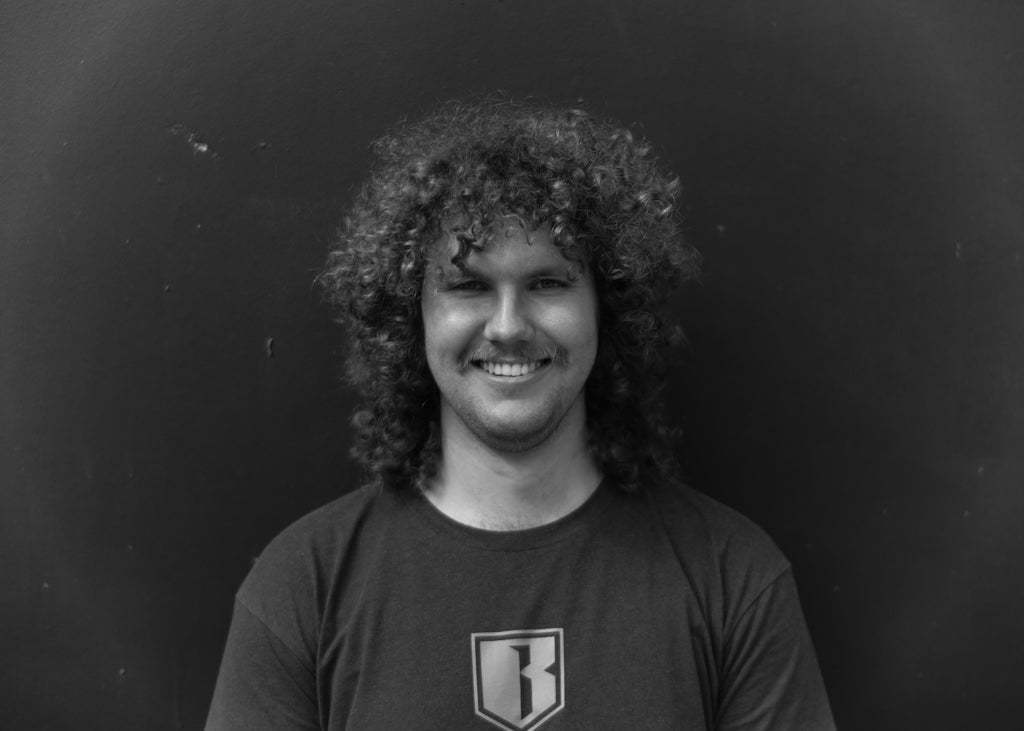 Website Marketing
Millie Simpson
Sometimes she brings the boys cake, sometimes she unloads a clips of Nerf bullets on them from the upstairs office. Although she doesn't "breathe" bikes, we like Millie because she keeps the shop topped up with treats, and the website from saying "404" 24/7
First Mountain Bike? Marin Rift Zone 2
Favourite Trail Ever? Anything that doesn't kill me
Favourite Local Trail? That one with the corners and stuff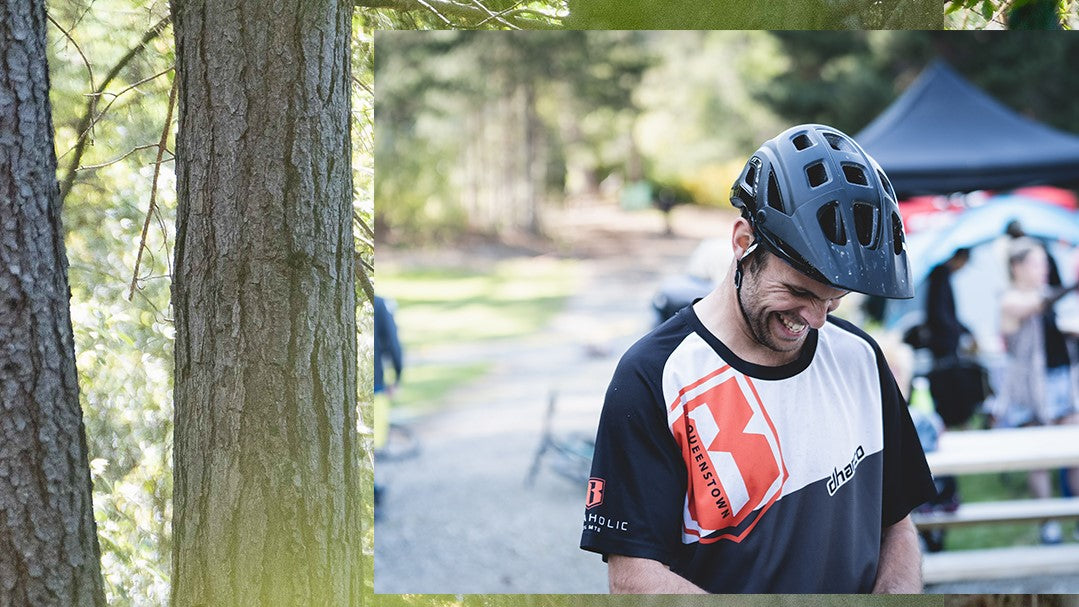 We are guided by:
Our Core Values
Dedication- Commit, put in effort, enjoy the results.
Passionate- We are bikeaholics, passion drives us, and it shows.
Ownership- Own your work, your mistakes and your achievements.
Respect- Yourself, your team, our customers, the trails.
Culture - Create rider culture, participate, share and encourage.