Skilled Workshop
Keeping things moving and at the heart of our store is the workshop.  We pride ourselves on quality workmanship.  A well-maintained bike directly leads to a better experience.  Bikeaholic has 3 full-time, passionate, and qualified mechanics, with experience on the Worldcup and EWS circuits your bike is in the best care.
Doing everything 'in-house' from suspension servicing, custom wheel builds, dropper seat post servicing, and more.  Get the most from your ride and acquire confidence knowing your bike is reliable and up to the task.  Book online now or come in and speak to the boys.
Bikeaholic use and highly recommend Hubtiger. It manages our workshop, allows the team to keep in touch with you during the service. Extra cool, you load your bikes up to the app and can track their service schedule automatically. You can even book and pay for servicing directly from the app. More info below.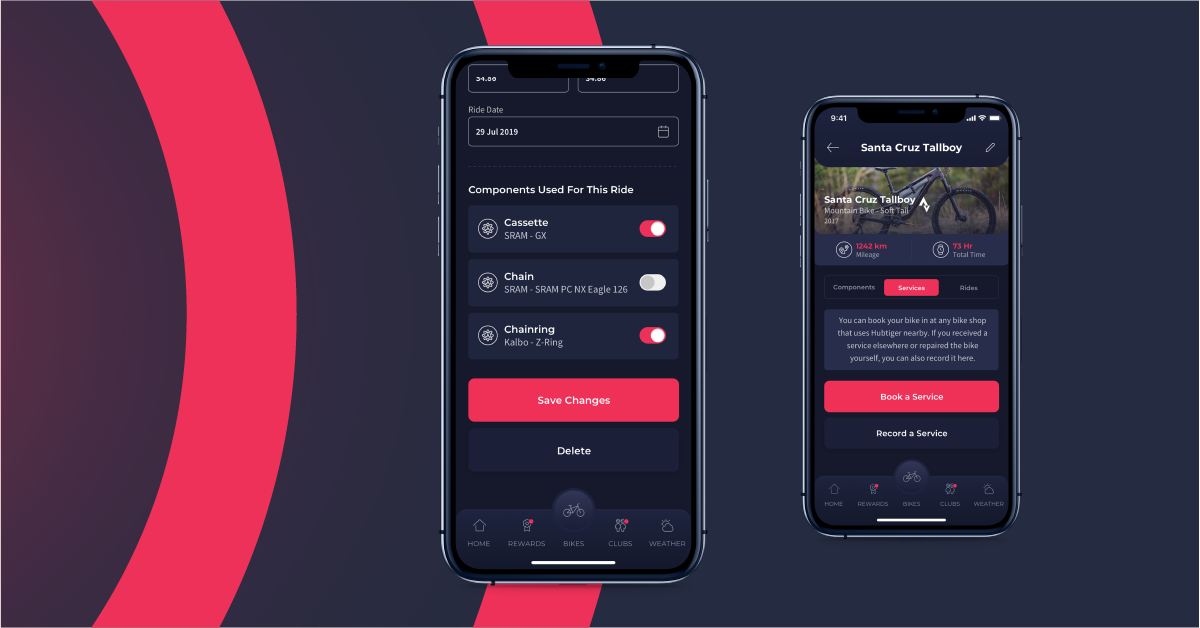 Bikeaholic & Hubtiger. The Future in Service.
Monitor your bikes servicing needs. We recommend the App. It's Rad!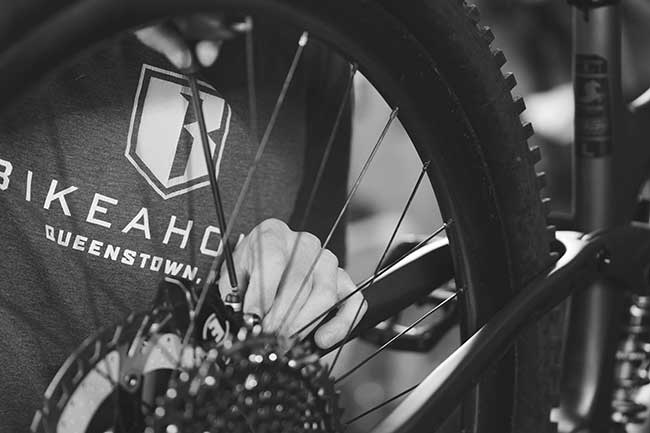 Little Fix
- Adjust Gears
- Adjust Brakes
- Clean and Lube
- Safety Check
- Assessment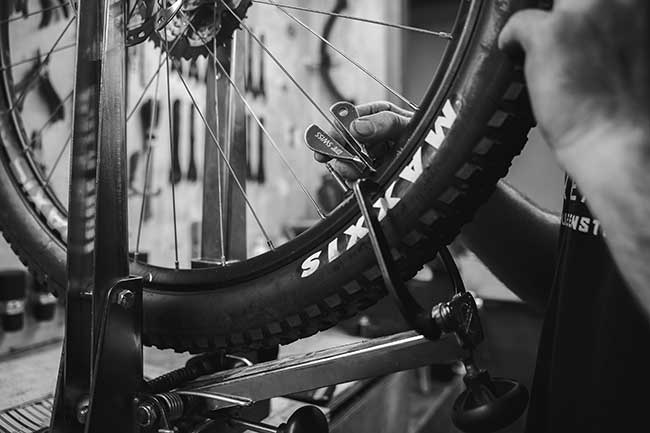 Essential Fix
- Includes 'Little Fix'
- Wheel True and Tension
- Headset Service
- Full Bolt Check
- Full Clean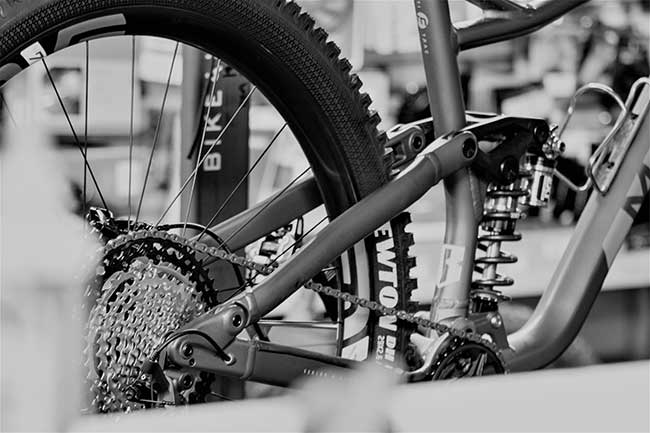 Deluxe Fix
- Includes 'Little' and 'Essential Fix'
- Bottom Bracket Service
- Hub Service - Drivetrain Clean
- Gear Cable Replace (exc. parts)
- Pivot Clean & Grease*(Full Susp.)
- Bike Wash and Detail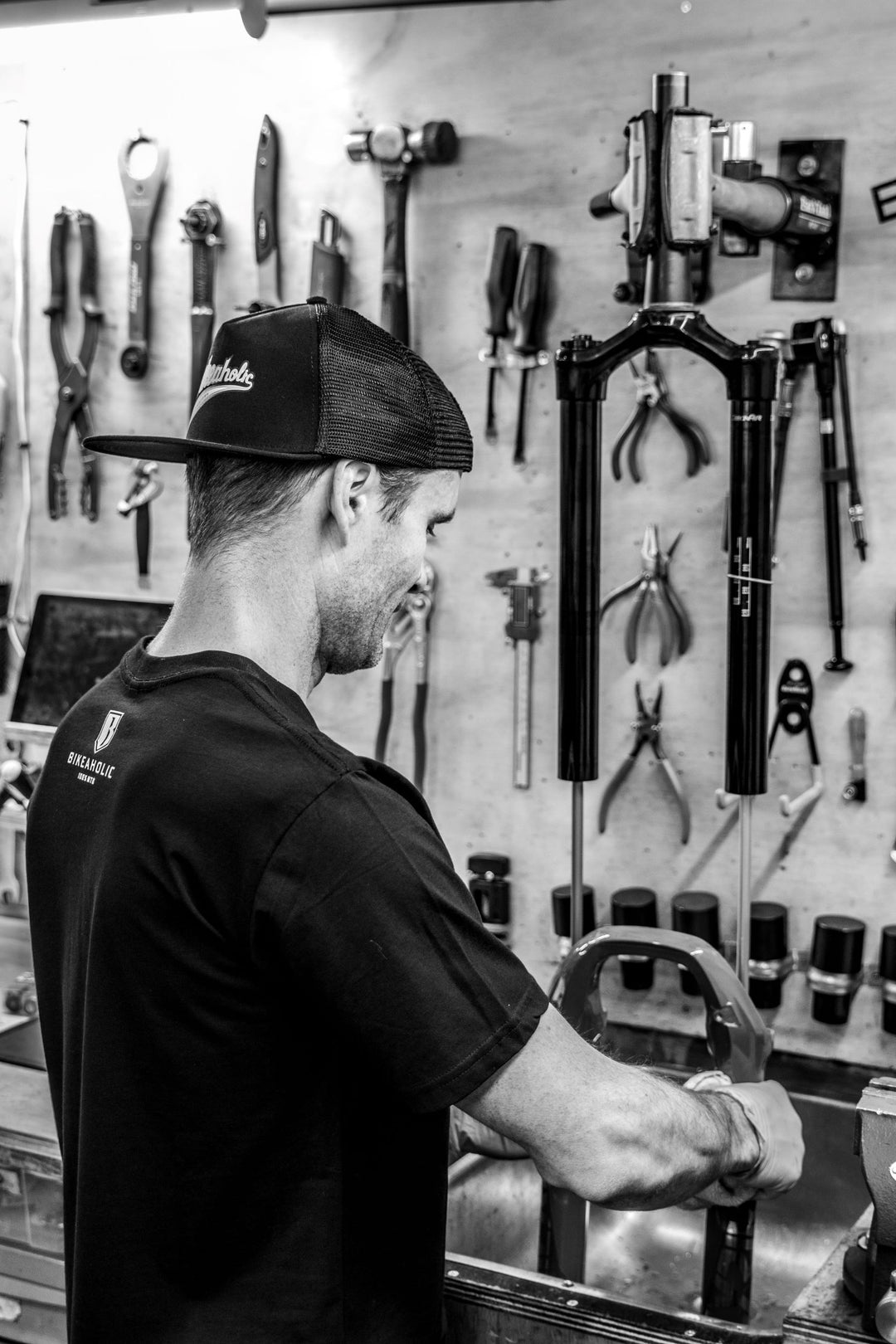 New!
Ultimate Fix
Allow one of our pro-mechanics to dedicate the entire day for your bike. A comprehensive overhaul including brake bleeds, pivot and linkage strip down, ultrasonic drivetrain clean, fork service, performance rear shock rebuild by ProFlow and more!
*includes cables, sealant & oils
Get Your Fix. Save Time, Book Online!
Choose a service or multiple, your preferred mechanic, and select a suitable time, all online! No need to come in first to check availability. Simply drop your bike in prior to your scheduled appointment, we will notify you when your bike service is complete. Easy as! See our most popular services below. (Parts not included)
Jarna
Our Workshop Manager, ex World Cup mechanic, with over 15 years of experience. Suffers from OCD, thats great for you!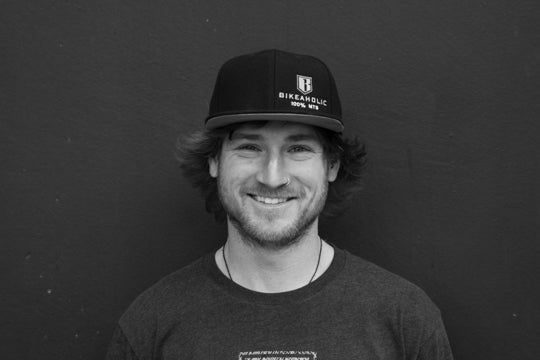 Ryan
Our other workshop manager, also ex World Cup mechanic, also 15 years of experience. With a can do attitude and attention to detail to make your bike as best it can be.
★★★★★

I was on an Enduro Race and Bikeaholic did an awesome job on getting my bike fixed ASAP with such short notice. They went above and beyond to get the parts I needed and get my bike fixed and running for the next day's race. Similarly, they also have assisted other guys in our team with getting their bikes up and running.
★★★★★

Quite simply the best MTB focused store in the greater Queenstown, Southern Lakes region. If you want top service and need the right advice, you don't want to go anywhere else.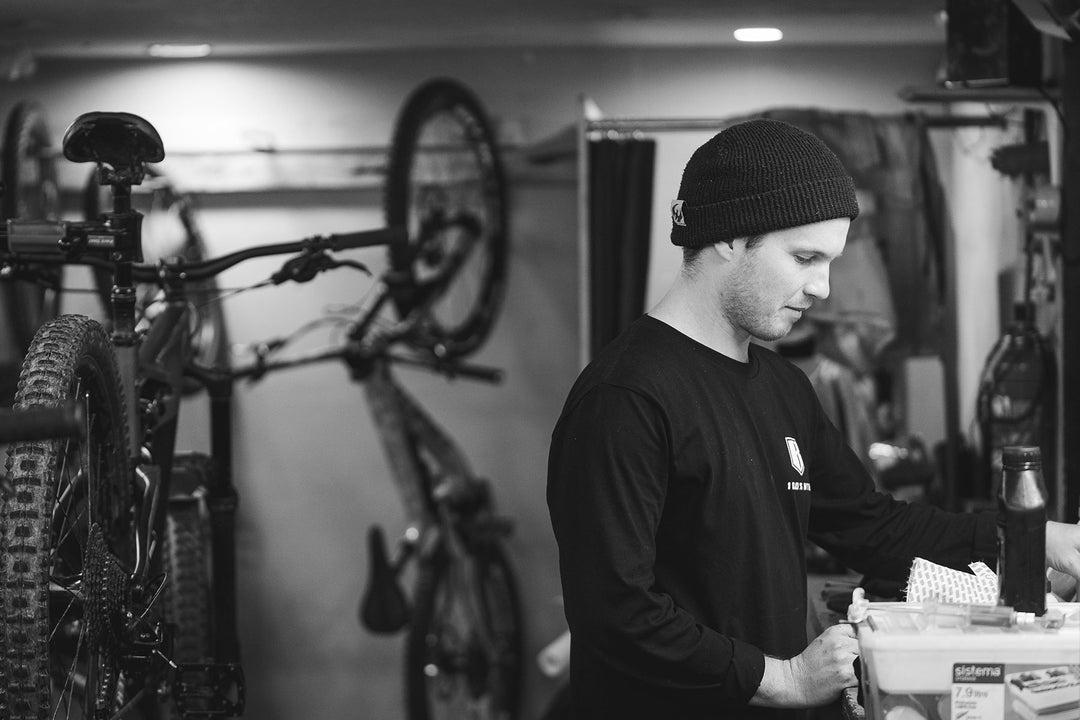 Service Is Everything!
Your bike is scheduled on your chosen day. Occasionally a job is more involved and as a result a delay may occur. If so we will be in touch.
Buying a second hand bike? Let us look over it at no cost to ensure you are buying well. 
Contact Workshop Direct.
Email. workshop@bikeaholic.co.nz.
Phone. 03 428 2523  Cell. 021 512 951