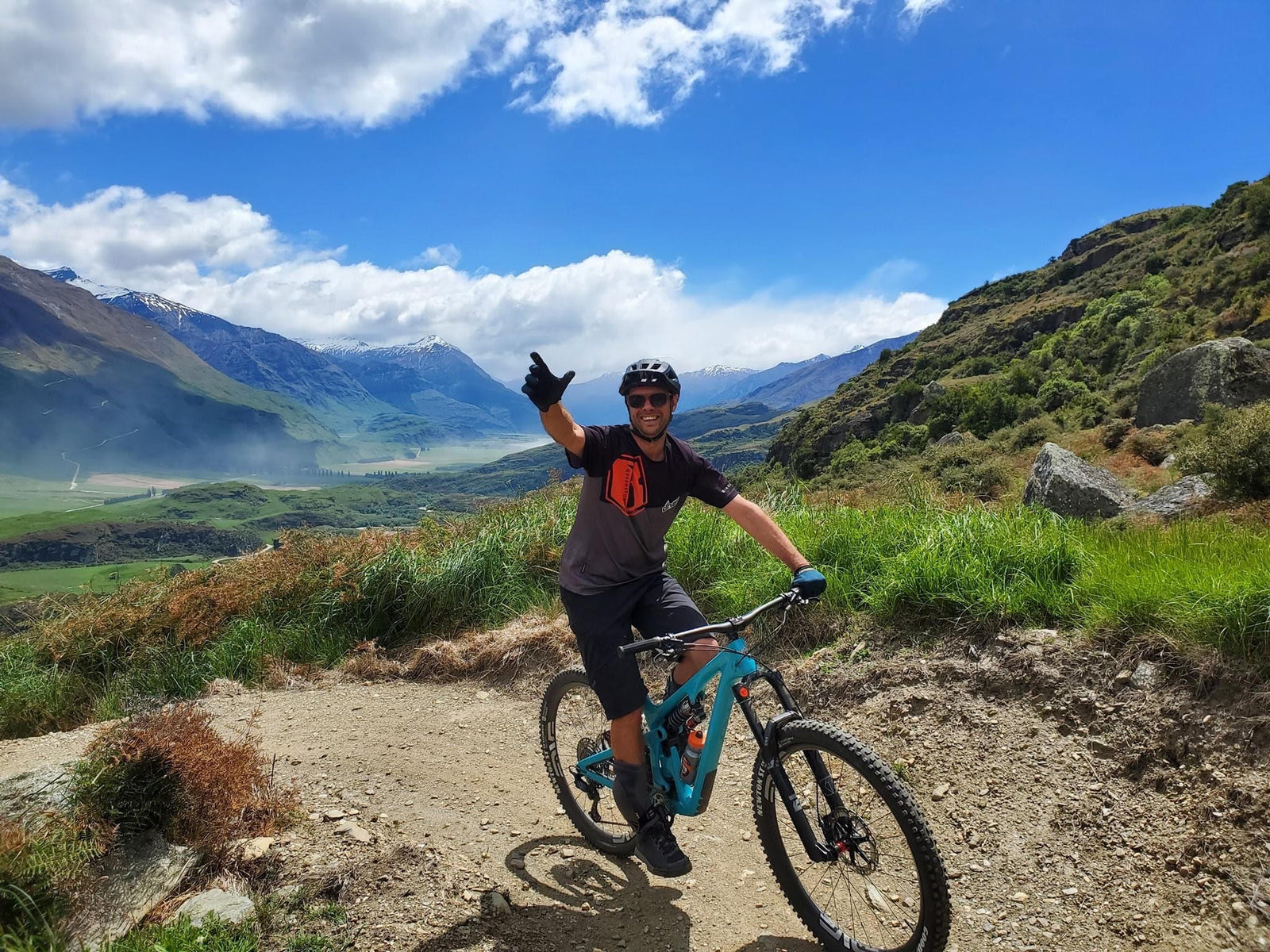 Splurged onto a digital format by Mat Weir. Bikeaholic Co-Owner.
You? What? Doesn't ubiquitous mean…?
Well, yes, that's what I mean. Why you ask?
Let me tell you...
I freeking love these bikes. 
When I got my first SB130 in 2018 the geometry was RADICAL. No one was doing geometry like this. So I was worried it wouldn't work. It was super long, it wasn't as slack as a lot of bikes, it only had 130mm of travel, it had a funny slider thing at the bottom. Everyone told me 'Yeti's crack.' Many concerns. But I wanted to try it out as I thought it would probably be a great all-rounder and we stock Yeti so I might as well… Plus it was just 100% absolutely stunning to look at. Four years on, after a few colour changes, mostly due to scratches, (I'm a tart,) I still love it.
 Was I right to be concerned? 
Geometry? Oh man. I had been waiting for this bike. From the very first ride I was super comfortable and instantly up to speed. Longer reach gets weight forward, steeper seat tube works great. Steering? Just easy. So balanced and just exactly what I needed. Its like Yeti designed this geometry exclusively for me.
Only 130mm of travel? Well, it sure doesn't feel like 130mm. When climbing it feels like less. When descending it feels like more. Go figure. 150mm on the front and 130mm on the rear. Yeti talk about vertical travel. It works. The SB130 is available in a 'Lunchride' version too. 160mm fork and 136mm rear (achieved by removing a spacer in the shock,) so I experimented with this and I actually settled on a 'Light Lunch' version with 136mm rear and 150mm front. I felt the bike climbed and descended better with this set up.
The funny slider thing. The Switch Infinity unit. This is where the magic is. It's literally just a vertical slider/linear bearing. But this is what makes this bike go so good. The suspension stays active but doesn't bob, it never feels like it bottoms out. Its supportive and has heaps of feel. Its awesome. The dreaded maintenance? 40 hours then lube, 40 hours then remove and lube, 40 Hours then replace bearings and lube. Its not hard and it makes the bike ride so much better when its serviced. If you don't know how to do it, bring it to us, we know.
Yeti's crack. Well, I couldn't crack one. These bikes have a lifetime warranty anyways, so I tried pretty hard to crack mine, I failed. I'll admit, I fell off and smashed the frame against a rock which had to be repaired, but that's not the bikes fault, its mine. We have probably done less Yeti warranties than any other brand for the last few years. Very happy. We have done a fair few switch link warranties when they are not looked after, but that's ok, it's a bearing, bearings wear out and its under warranty anyways!
100% absolutely stunning. I can't deny it. It still is a stunning bike to look at.
Ubiquitous though? But why did he say Ubiquitous? Because it rips on every trail, all day. It rides the XC loop and the super gnar chute. Its just the best all-rounder I have owned. And every time I try another bike, I end up gravitating back towards the Yeti SB130 again, and again.
So as you can see, I'm a big fan. What colour is going to be next? Watermelon?
 Mat
---