Transition's Spire is Big Travel and Capability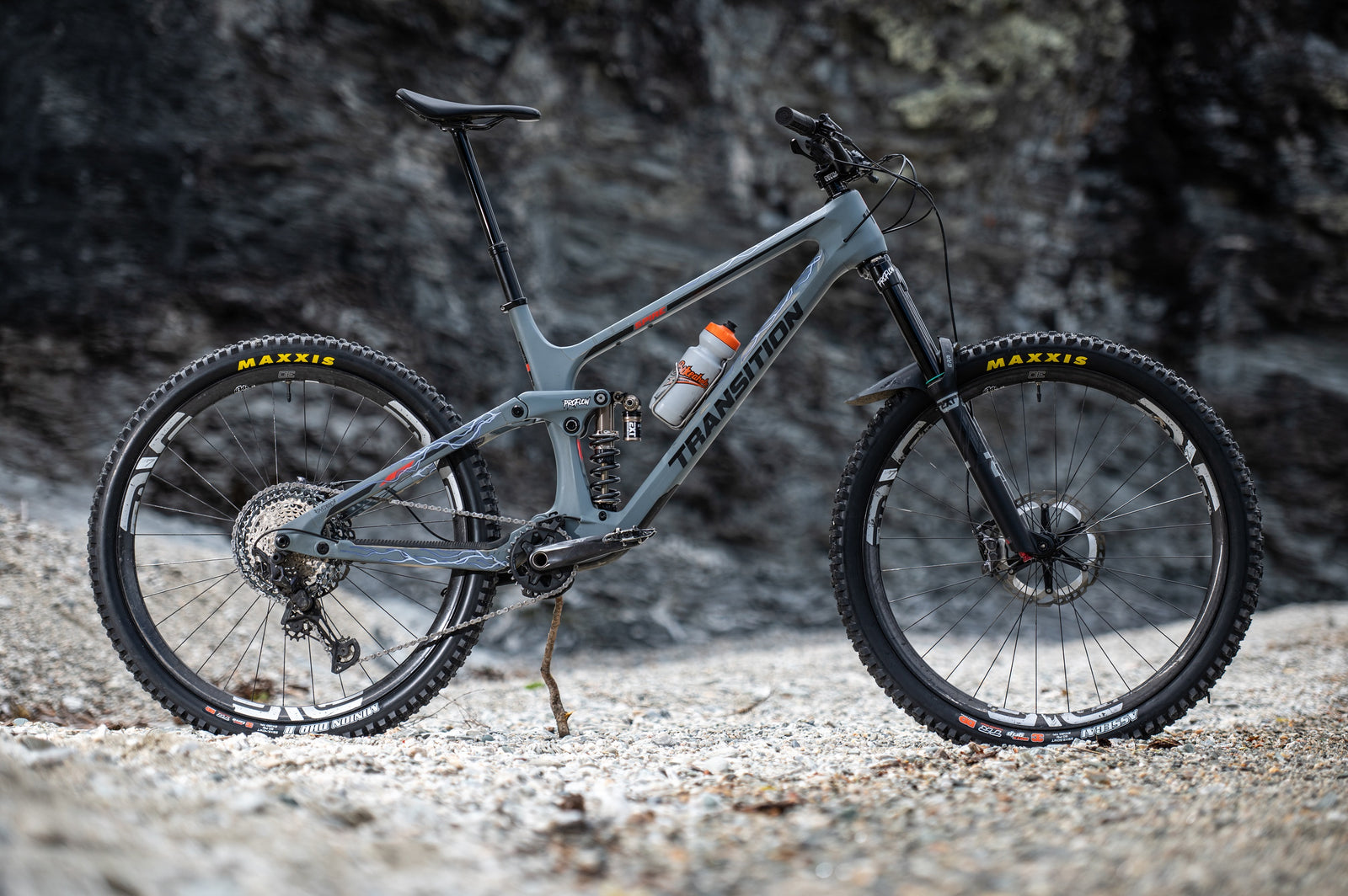 Inspiring, Inspired, Aspiration. All of these could be used for some headline attention grabbing title but, I think it's not necessary for the Transition Spire. 
Transition set out to make a long travel "Enduro" bike that wasn't going to be a handful when you're not going full send down the faster rowdy trails, but also composed and well mannered when on the slower tight trails or climbing.
I think they've hit the nail on the head.
With aggressive geometry (being slack head angle, low bottom bracket height, decently long reach and steep seat tube) it makes the Spire a tasty proposition. When I say slack head angle I mean 63 and 62.5 degrees depending on if you run the high or low setting on the flip chip at the lower shock bolt.
You know when you point it down something steep it's going to give you confidence. 
While on the confidence trail of thought, it rewards you well when riding with a central weight distribution. These rewards are confidence tokens to try that line you've been eyeing up, going a bit faster, a bit further or a bit harder.
With a decently long rear end the composure it provides is great, yet it's still playful and happy to change direction when bounding down your favourite left right left little rut track. Oh boy, what a dream! Climbing ability on a 170mm bike could be cause for concern but the steep and purposeful seating position puts that to bed. It climbs remarkably well. So well I have put serious amounts of vertical assent on it most days and even used the Spire to complete an Everest challenge. Not something I would choose to do on a bike that didn't climb well that's for sure. 
So it climbs well, but descending is where the big smiles become a common occurrence. Think thrash metal and a melodic instrumental orchestra, it's raucous in a soothing for your soul kind of way. 170mm of travel front and rear you know it means business and is very well suited to Queenstown's steep trails.
The front wheel stays out in front thanks to the head angle and provides assurance that you will be upright at the bottom. Being well equipped in the travel department you may think it would be a bit boring on something a bit more from the flow variety, WRONG.
The lively traits from the rear suspension platform allow a nice amount of pop when you want to get some airtime. If you want to get really rowdy, throw a dual crown fork up front and you've got a very capable dh sled. Transition even approve of such a set up thanks to the design of the frame and burly headtube construction. Another reason I chose the Spire for my Everest challenge was that fact I wanted to have a buffer if I took a line wrong deep into the hurt locker and knew the spire would have my back. Which it proved lap after lap. 
To finish it off the Transition Spire is a big and burly bike that has got a soft side that makes it a great all rounder for someone that wants to charge downhill and spend time pedaling up to ride the whole trail network.
- Simon Noble 
---