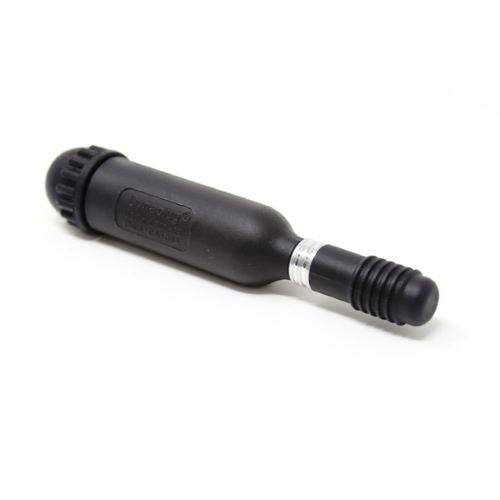 Dynaplugger
Regular price
$64.99
/
Tax included.
---
The Dynaplugger is a fast, dependable and lightweight tubeless repair kit, never leave home without it!

The DynaPlugger™ is a simple, rugged, rad way to repair your tubeless tire. Just find the puncture, align the tool, push into puncture, pull out and the plug stays in place. Now you're ready to get back to shredding!
Dynaplugger™ is a molded of Glass-Filled Nylon. Even though it weighs only 35 grams, this tool is extremely strong. The push-on silicone end cap can store an extra insertion tube and seals the interior storage compartment.

Features:
Dynaplug is the fastest, easiest and all-round best way to repair a tubeless tyre mid-ride. When needed, just remove whatever caused the puncture, firmly push the insertion tube straight into the hole and extract the tool, depositing the repair plug in the tyre, done!
The sealant-friendly repair plug is a unique viscoelastic impregnated rubber that bonds instantly and permanently with your tyre, and the non-abrasive brass tip will not scratch your rim or puncture your rim tape
No need to remove the tyre, no messy glues or solvents, just plug and ride
If a single plug is not enough to seal a hole, just fold the tail flat on the tyre; hold it with your finger and stick another one in there!
A plug tail can be snipped off later if it bothers you; trim to about 4mm long depending on the location
When not in use, the Dynaplugger is a pack-friendly 127 mm long and weighs just 34 grams, less than an energy gel
Push fit cap ensures fast deployment when required and a spare pre-loaded insertion tube can be kept in the handle
Kit includes the durable glass-filled nylon tool, 4 x soft nose plugs, 2 stainless steel insertion tubes and a pipe cleaner to help prep the tube for reloading