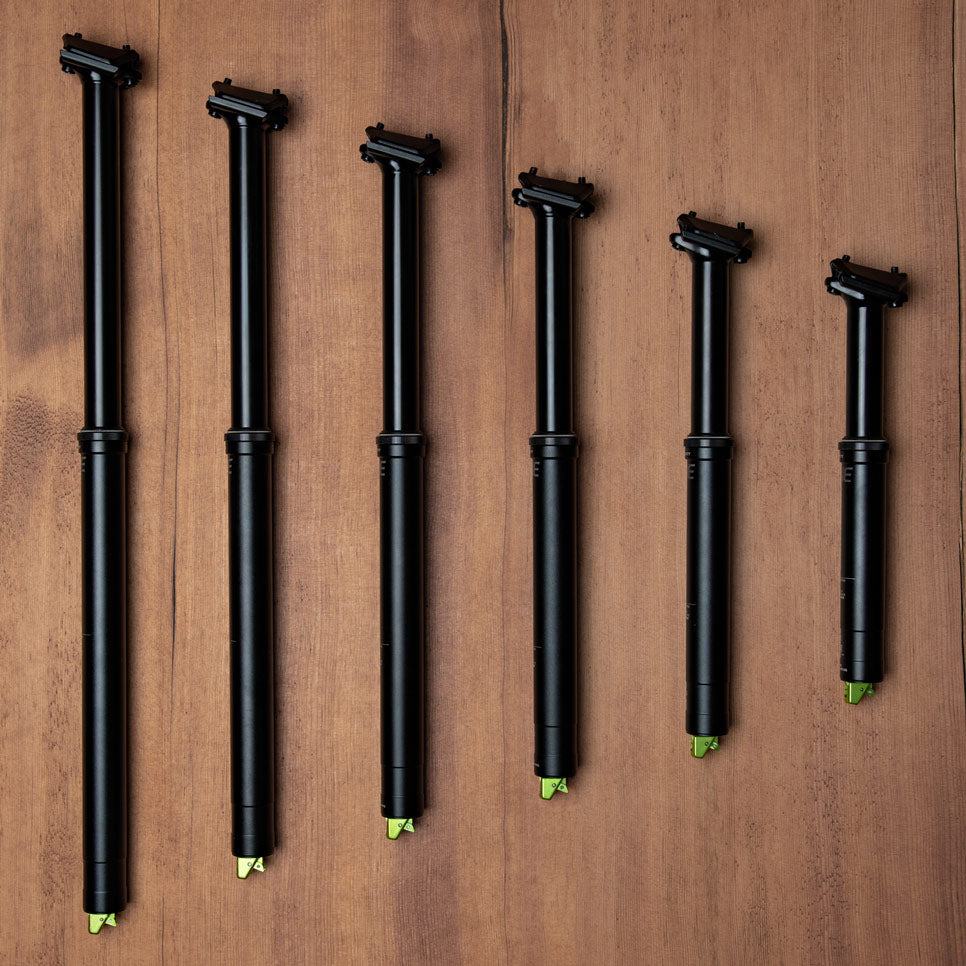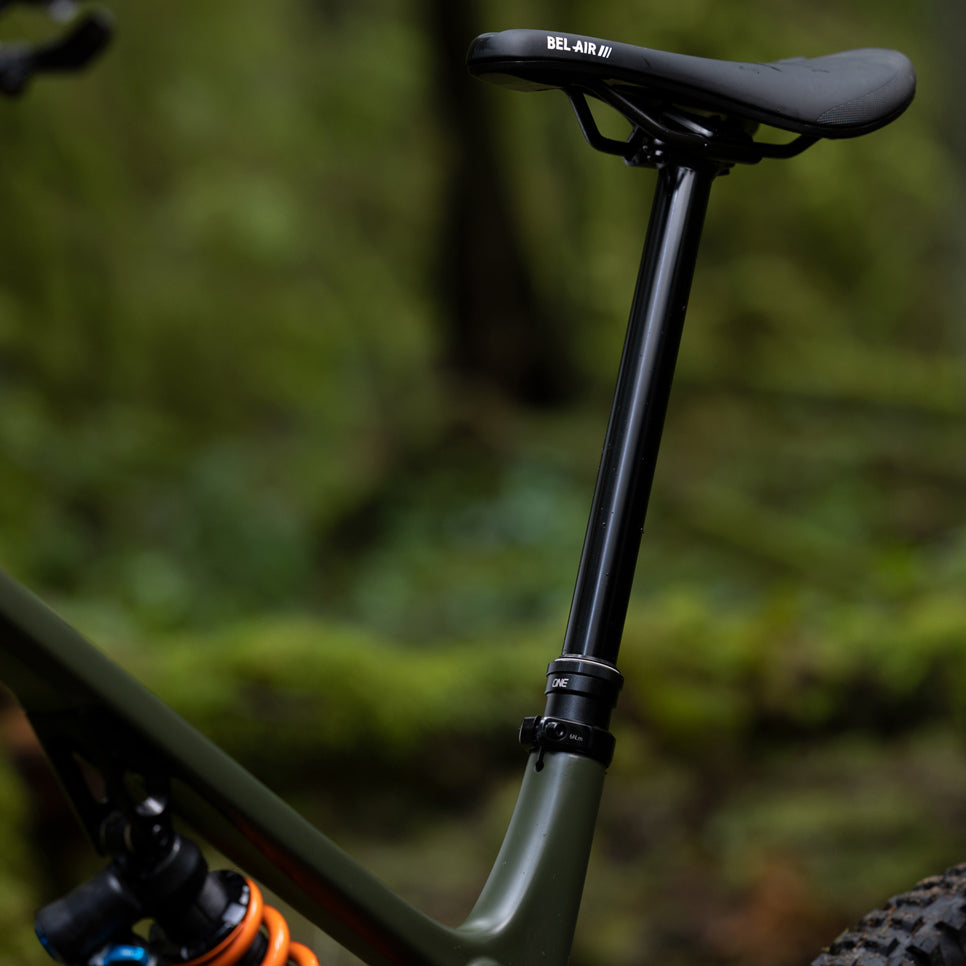 The OneUp Dropper post is now available in 120mm, 150mm, 180mm and 210mm lengths and all can be shimmed down in travel by 10 or 20mm. 

We've been obsessed with shaving every last millimeter from the latest OneUp post to give you the the shortest stack height and shortest total length of any dropper post. No other post can get your saddle lower.
Cable actuated with reliable sealed cartridge internals for easy home servicing and includes travel adjust shims allow you to custom tune your post to dial in your perfect length.
The dropper market is dominated by expensive big brand posts and generic catalog shopped posts with different logos. We want to offer something better, a post with class leading specs, innovative useful features AND real value. Want more from your dropper? Get One Up.
FEATURES
Travel adjust shims allow you to custom tune your post to dial in your perfect length.
Cable actuated for easy installation and a simple no bleed remote
Ergonomic remote paddle position
Reliable sealed cartridge internals
User replaceable cartridge only $60 USD
Easy to service at home
2 year warranty

UPDATES
Shortest total length of any dropper
Shortest stack height of any dropper
New upper DU Bushing in the upper collar 
Increased bushing overlap and durability
100-210mm post lengths in 10mm increments.
20g lighter
Drop 120mm, 150mm, 180mm, 210mm adjustable*.
Diameter 30.9, 31.6, 34.9
Routing Internal only
Remote Compatibility:
SRAM Matchmaker X - SRAM MMX clamps
Shimano I-spec-EV - 12 speed XTR M9100, XT M8100 and SLX M7100
Shimano I-spec II - 11 speed XTR M9000, XT M8000, SLX M8000 only
22.2mm Bar Clamp - All other groups 10 speed SHIMANO

Cable clamping remote only (post requires cable stop to be assembled at base of post)
Travel Reducing Shim Reduces travel by up to 20mm.  
Weight 
Post Only

(30.9) 120mm 435g / 150mm 480g / 180mm 525g / 210mm 570g 
(31.6) 120mm 450g / 150mm 500g / 180mm 545g / 210mm 590g 
(34.9) 120mm 545g / 150mm 605g / 180mm 660g / 210mm 710g 

 Remote Only
Remote with 22.2mm Bar Clamp - 46g
Remote with SRAM Matchmaker X / I-spec-EV - 43g 
Remote with Shimano I-spec-EV - 43g 
Remote with Shimano I-spec II - 41g
Housing and Cable (1300mm installed length) - 50g
Patented drop rail clamp (10,370,051) other patents pending
Warranty 2 Years
Use the tool below to find the longest OneUp post that will fit your bike:
*NOTE: 2 sets of 10mm shims come stock with every dropper
SERVICE INSTRUCTIONS - CLEAN AND GREASE
SERVICE INSTRUCTIONS - REBUILD